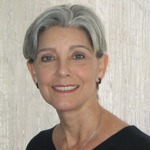 Suzanne H. Harness, J.D., AIA
1950 Old Gallows Rd., Suite 750
Vienna , VA 22182
703-283-8772
SHarness@ConstructionRisk.com
A licensed architect and construction lawyer, Suzanne has worked in the design and construction industry for over thirty years, serving both the public and the private sectors. She is a risk management consultant with ConstructionRisk, LLC, and also the President of Harness Project Solutions, LLC, a consulting practice she founded to provide procurement counseling, and other professional services as an arbitrator, mediator, project neutral, expert witness, and trainer.  Prior to joining ConstructionRisk, Suzanne served the American Institute of Architects for six years on the management team where she was responsible for the content of AIA Contract Documents.
She is the author of chapters in the books Construction Law Handbook and Construction Law Update, both published by Aspen Publishers in 2009. She speaks often at industry events on the contracts used in traditional and alternative methods of project delivery, as well as on the issues associated with digital data transmission and Building Information Modeling.
Suzanne began her career in architecture and served ten years as an architect in private firms. Subsequently, she worked an additional ten years directly for owners, first for a commercial real estate developer and then for the U.S. General Services Administration, managing the solicitation, procurement, and execution of design and construction contracts. After obtaining her law degree, Suzanne joined the construction group of a national law practice where she provided services to contractors, owners, and design professionals. Suzanne received a J.D. from the George Washington University Law School, and M.Arch. from the Catholic University of America.