This website has been created by J. Kent Holland, an attorney based in Tysons, Virginia whose 40 year legal practice has emphasized construction law and environmental law, together with construction risk management and design professional liability.
ConstructionRisk Counsel, PLLC  is a construction law firm with a practice dedicated to:
Construction Law including litigation of design and construction related matters;
Federal Procurement and Government Contracts Law;
Environmental Law and Insurance;
Risk Management and Insurance Counseling for construction projects and project owners, designers, contractors and others involved in planning, designing and constructing projects.
ConstructionRisk, LLC  is a consulting firm headquartered in Tysons, Virginia and providing services including:
Contract Reviews;
Construction Risk Management;
Contract Risk Allocation and Insurability Reviews;
Change Order & Claim Preparation;
Insurance Risk Management;
Insurance Policy & Endorsement Review and Drafting;
Preparation of Requests for Equitable Adjustment (REA) on Federal Projects;
Assistance with Contract Administration Issues
Risk Management Seminars, Workshops, Webinars and Training.
Reviewing contracts for design professionals is a major part of our business. We review, and revise (via tracked redline changes) well over 1,000 contracts annually, focusing on accomplishing reasonable risk allocation and avoiding (or at least limiting) uninsurable risks. Our reviews are routinely completed with 24 to 48 hours so that we don't delay the design firm in the timely negotiation and execution of the contract. In the Design & Construction Contracts tab of this website we share contract drafting tips that we have developed over many years.
ConstructionRisk Report
The idea for this website came from frustration with the difficulty and wasted hours of searching aimlessly for relevant risk management information on the Web. This website is independent and not affiliated with any company or firm other than ConstructionRisk, LLC. In addition to organizing web links, we issue a monthly legal newsletter entitled ConstructionRisk.com Report. It is transmitted via e-mail to subscribers – at no charge. Copies are maintained on the website and are available for downloading. A number of attorneys, consultants and risk management professionals provide content for the newsletter as well as for the "Topics Index" section of this website.   If you have written an article that you would like to add to our data base, we will be happy to do so – giving you and your firm full attribution, including contact information and a link to your website.
We have published two books compiling many of the case notes and articles from the ConstructionRisk.com Report. They are available at Amazon.com and are are entitled Construction Law & Risk Management – Case Notes and Articles. Mr. Holland' most recent books are Risk Management for Design Professionals in a World of Change (2010) and Working on Purpose (2011) – both available at Amazon.com.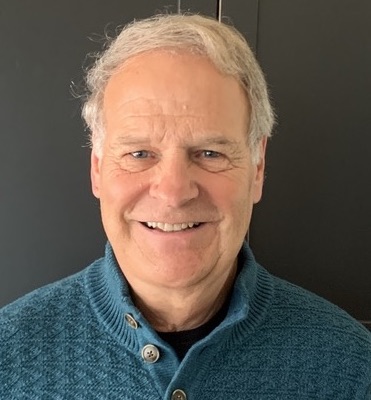 If interested, you may read about Kent's life-changing experience at the Philadelphia 30th Street Station where he encountered a homeless man who asked: "Will you feed me?"
J. Kent Holland is a construction lawyer located in Tysons Corner, Virginia,  (formerly with Wickwire Gavin, P.C. and now with Construction Risk Counsel, PLLC) representing design professionals, contractors and project owners. He is founder and president of a consulting firm, ConstructionRisk, LLC.  Contact Kent Holland.