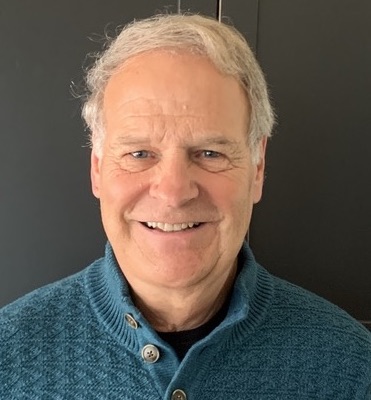 J. Kent Holland, J.D. is a construction lawyer located in Tysons Corner, Virginia, (formerly with Wickwire Gavin, P.C.) He represents design professionals, contractors and project owners. He is also founder and president of a risk management consulting firm, ConstructionRisk, LLC, providing risk management consulting services to owners, design professionals, contractors and attorneys on construction projects. This includes assistance with contract drafting, review and negotiation; change order and claims analysis (preparation or defense); risk management advice concerning insurance coverage – including assistance with negotiating and drafting the terms and conditions of policies and endorsements, advice to insurance underwriters; and guidance to those procuring insurance.
Experience
Office of General Counsel of the U.S. Environmental Protection Agency (1982-86), with responsibility for assisting the Agency in deciding wastewater treatment construction grants disputes, contractor claims, bid protests, suspension and debarment matters and minority business enterprise matters.
Clients in law practice include:
Wastewater treatment authorities (handling disputes with EPA and contractors);
Engineers (defending against professional liability claims);
Project Owners (advising on contracts and project management);
Insurance carriers (providing pre-claims assistance to design professionals);
Design-builders and contractors (emphasis on preparing REAs and claims on federal projects, and handling appeals before the Armed Services Board of Contract Appeals -ASBCA);
Firms with termination for convenience settlements (federal contracts);
Clients in Consulting Practice include:
Insurance Carriers

Draft insurance policy forms and endorsements for Integrated Project Delivery (IPD), Owners Protective Professional Liability (OPPI), Contractor's Professional Protective Liability (CPPI), A/E professional liability, and environmental liability,
Assist underwriters in reviewing project contracts and risks as part of the underwriting process; and
Provide contract reviews for firms insured by the carriers;
Provide risk management training and educations materials for carriers and their insureds);

Design professionals and Design-Builders (review contracts proposed by their clients and revise for risk allocation and insurability purposes)(draft new contract forms);
Insurance brokers (review contracts for their clients for risk allocation and insurability purposes)
Publications
Mr. Holland is a frequent speaker on the subjects of construction law and risk management, and is frequently published with articles and papers on these subjects. He has written several books, including Working on Purpose (2011); Risk Management for Design Professionals in a World of Change (2010); Risk Management & Contract Guide for Design Professionals (2006); Construction Law & Risk Management – Case Notes and Articles, (Vol. I, 2003 and Vol. II, 2006)); Architectural/Engineering Contracts Risk Management Guide(1997); and EPA Construction Grants Disputes: Surviving the Audit (1990).
Education
Villanova University School of Law, 1979. Undergraduate – B.S. Education – Earth & Space Science major.
If interested, you may read about Kent's life-changing experience at the Philadelphia 30th Street Station where he encountered a homeless man who asked: "Will you feed me?"
View a list of articles, books and presentations by Kent Holland.